samallen's Cheat Happens Profile
samallen
Member Since:
Oct 03, 2007
Personal Comment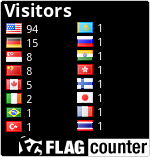 the ps3 is awesome
src="http://i34.tinypic.com/wrar7k.jpg" border="0" alt="Image and video hosting by TinyPic">
Systems I Own
PC
Playstation 3
Playstation 2
My Friends
samallen has 2 friend(s).
LordVena
malyg


Note: Cheat Happens is not responsible for the content of the user's homepage or personal comment. If you find that either contains questionable content, please let us know so we can look into it further. Please send your comments to chris@cheathappens.com.