Videogame Soundtracks
posted 8/3/2012 6:01:44 PM
So I just finished Final Fantasy 7 for the first time and yes, it is good, but you already knew that. However, did you know that its soundtrack is pretty badass too?
It got me thinking of my favorite videogame soundtracks and why I like them so much, so here's my list of top 5 best videogame soundtracks (in no particular order):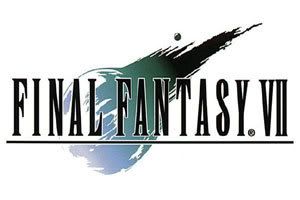 In a game without voice acting, the music carries a lot of the weight of setting the mood in a game and while by today's standards the graphics look terrible, the music still holds up great.
Choice picks: Aeris' theme: Link, JENOVA: Link, One-Winged Angel: Link
This Soundtrack reminds me of Final Fantasy Tactics Advance's (a very good soundtrack!), only played by a full orchestra and not in low quality 16-bit sound... with better composition. It is probably overall the best OST in our current gen.
Choice Picks: Desperate Fight: Link, Valkyria Chronicles Main Theme: Link, Those Who Succeeded: Link
And here's the best soundtrack of last console's generation! Really the story in FFX is cheesy. However, the music masks it to the point that people like me actually buy into the cheese and actively root for the characters.
Choice Picks: Fight with Seymour: Link, Assault: Link, Someday the Dream Will End: Link
Probably the most iconic soundtrack I can think of. Anyone who's played console videogames has likely either played this game, watched someone play this game, or have heard these songs.
Choice Picks: Lost Woods (Saria's Song) : Link, Hyrule Market: Link, Great Fairy's Fountain: Link
Probably the most chill soundtrack to a game, listening to the sailing theme while sitting on a beach might just send you into a state of relaxation so intense that everything else just seems grating by comparison.
Choice Picks: Dragon Roost Island: Link, Outset Island: Link, Ocean (Sailing Theme): Link

So those are my 5 favorite game soundtracks. What are yours? Leave a comment below if you'd like to share some of your favorite game soundtracks!