Header:
posted 2/3/2013 11:15:27 PM
So I go get a cheeseburger and drink from the fridge
Then I think "actually I am not thirsty" and put the drink back
I walk miles down the other side of the house and eat the burger
Then think "Wish I had a drink to wash that down"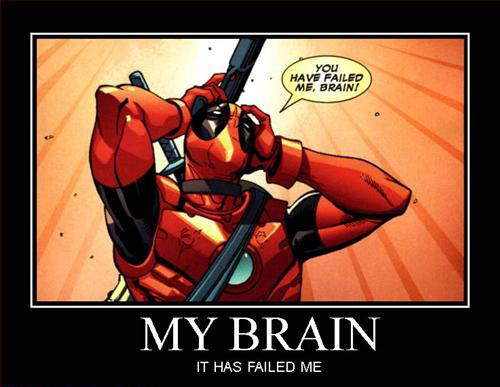 In other news I have stopped playing Planetside 2 as have all my friends
While it was fun to start with, it is insanely repetitive.
But apparently they will be releasing new stuff soon so we'll see.
I've played through the Dawnguard expansion on Skyrim too which was awesome, although the characters were pretty boring, and the 'vampire lord' a piece of cake... I also found the Soul Cairn boring as hell (see what I did there?) so I guess it was awesome for the armour and crossbows?
I downloaded Oblivion + expansions the other day and have started playing it, it seems cool but I am having a hard time with the lock picking I'm pretty tempted to cheat... plus the way the character moves when in 3rd person view is a little odd, so that takes some of the fun out of combat, but we'll see how it goes
I am also playing a lot of Bad Company 2 with a couple of mates, it seems to be a lot more fun than BF3 for some reason, plus I'm not doing too badly considering my ineptitude for FPS games
I do get frustrated on hardcore mode though as all the advantage seems to be with snipers which is not my cup of tea :/
But thankfully the main guy I play with is rather good at sniping (good enough to get called a hacker frequently) so that's a bonus
I have decided to spend a lot more time gaming and also cull some 'friends' from my life who were pretty bad for me so hopefully you'll see me on here more posting and stuff
Hope everyone's having a good start to the year and remember, it's a cold world out there, wear mittens!